How can I help
your company?
Are you heading a training centre or a learning academy?
Are you providing clients with leadership and personal development solutions?

I deliver and facilitate standard and bespoke trainings, coaching and workshops for your company or clients.
Boot up with Walk Your Change
Let me help you to define the objectives of your learning programme, develop its content and facilitate the workshop. Or allow me to assimilate your own training content and deliver it like a pro.  
In both cases, I will ensure consistency of your key messages across the organisation and in different languages (even simultaneously for bilingual teams, if desired).  
I firmly believe:  
In Benjamin Franklin's "Tell me and I forget. Teach me and I remember. Involve me and I learn" 
That inspiring leadership and engaged employees are a prerequisite for company growth 
That employees, managers and organisations are the three vital enablers for a sustainable employability 
I promise to offer an engaging learning experience for trainees and coachees and a constructive collaboration with you and your clients. Together, let's not just travel. Travel right.
Typical training and coaching topics I can help you with:
Leadership development
Become a leader (2 or 3 days)

For team leaders and managers who are new in their role and are looking for practical tools and a stimulating learning environment to practice their newly acquired leadership skills

Start to coach (1 or 2 days)

For team leaders and managers who wish to adopt a coaching attitude to stimulate engagement with their team

Assimilate and onboard a new manager (1/2 day or 1 day)

For newly appointed team leaders and managers who want their team to get to know them and vice versa for optimal collaboration

Discover your strengths (1/2 or 1 day)

For team leaders and managers who want to discover the strengths of their team and make good use of them to achieve business goals

Build team resilience (1/2 or 1 day)

For team leaders and managers who want to capture and understand issues that are causing frustration in their team and consequently build up an action plan with shared ownership 

Deal with the levels of engagement (1/2 or 1 day)

For team leaders and managers who are keen to discover the levels of employees' engagement and how to deal with each situation
Personal development
Be assertive in the workplace (1 day)

For anyone who wants to improve their communication and interaction with and within their team

From busyness to productivity (1/2 or 1 day)

For anyone who wants to stimulate and optimize their productivity and effectiveness 

How to self-manage in this VUCA world (1 day)

For anyone who is conscious of the impact of stress in a volatile, uncertain, complex and ambiguous world and wants to manage this through resilience 

Using power body language (1 day)

For anyone who wants to become (more) aware of the impact of their own body language and to better understand the body language of others

Dealing with verbally aggressive customers (1/2 or 1 day)

For anyone who deals with emotionally and verbally aggressive customers and wants to better manage these interactions 

Negotiators are made, not born (1 or 2 days)

For anyone who wants to understand negotiation and its techniques and is looking for a stimulating learning environment to practice negotiation skills 
Talent management
Grow your interviewing skills (1 or 2 days)

For team leaders and managers who want to learn how to successfully attract, select and recruit new employees

Career Discovery Trajectory (CDT) of TalentLogiQs (1/2 or 1 day)

For any organisation that wants to develop an internal talent culture that contributes to the growth, wellbeing and employability of their employees

Talent Management

For any organisation that needs support or advice in its talent management processes, from the onboarding of new hires through performance management and talent review to succession planning

Talent Review Profiler (TRP) of TalentLogiQs

For any organisation that needs facilitation support and scientifically based analytics that provide clarity on the potential of their talent, adequate individual risk assessment and appropriate actions tailored to each employee

Capability and learning management

For any organisation that needs to analyse its capability building and develop learning solutions and plans to achieve its business objectives 

Individual coaching

For any executive, leader or employee who is motivated to make a career change or development. The motivation for change may come as a result of a personal or professional questioning.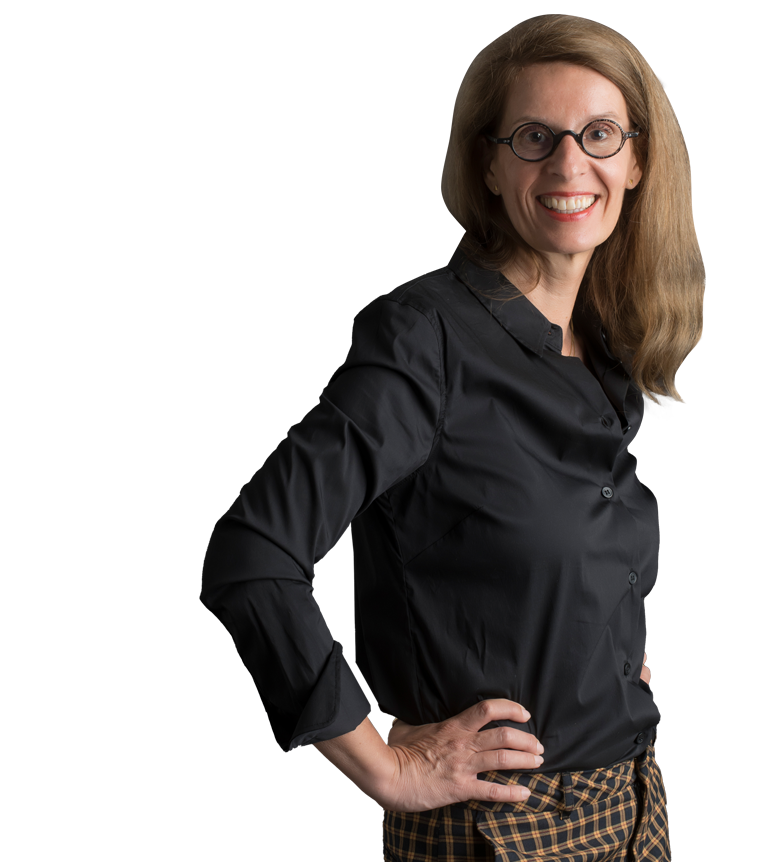 Get in touch with Stéphanie
Your partner in leadership and personal development
Thank you Stéphanie ... I really appreciated the precision and thoroughness of your training. It clearly stands out from any other trainings I have attended so far. I have a fairly good idea now how I must behave when I have clients' meetings.
Ingrid, Consultant – Participant to "Using power body language"
I did not realize that I was spending more time doing insignificant things than doing important things. This training opened my eyes on how to prioritise and plan my days. This motivates me to rethink my approach. Fantastic!
Karen, HR Officer - Participant to "From busyness to productivity"
Really appreciated working with Stéphanie, as she will give you actionable no-nonsense feedback. She listens to your personal needs and, since she is a go-getter, she will do what is necessary for you to get the most out of her program. She is fair but demanding, meaning she will make sure you keep your promises.
Wouter Van Eetvelde, Customer Succes Officer - Waylay
I learned a lot about myself. Saying "no" has never been easy for me. I now understand why. I learned "how to say no techniques" and had the opportunity to practice with others. Now let us put it into action.
Kelly, Accountant - Participant to "Be assertive in the workplace"
During the online workshops in my outplacement path with LHH, Stéphanie has shown strong organisational and empathic skills by leading these workshops in a very well structured way and keeping focus on the needs from the participants and defining the outcome and next steps. Well done!
Frank Penne, Managing Director - Smurfit Kappa
It is not easy to remain calm and be correct when a client verbally "attacks" you ... Usually I do not say anything and then the tension increases, then I say things without thinking. However, I learned that I must react earlier to prevent any escalation. Role-playing with the actor helped a lot to practice. Thank you.
Luc, Logistic Planner - Participant to "Dealing with verbally aggressive customers"
I met Stéphanie when she took a class of mine on the de Career Fitness Profiler. Stéphanie is a quick learner. We started working together on different projects and I have come to know Stéphanie as a dependable thorough and highly professional person. She is also patient, listens well and is a joy to work with.
Lesley Vanleke, Co-Founder - TalentLogiQs
Thank you Stéphanie, this journey covers the fundamental skills needed to function as a manager. It gives food for thought and to review my current management style. I admire your pedagogical talent as well: small striking sentences, punch, simplification of the problem and explanations by various examples and anecdotes. Thank you.
Tony, Administration Team Leader - Participant to "Become a leader"
Throughout my career counseling process, Stéphanie was always well prepared, enthusiastic, interested and flexible about meeting up. She always kept her promise to forward additional information. I never felt treated like a number and received a truly personal service. I would definitely recommend working with Stéphanie!
Robin Deman, Research Coordinator - Unizo
It is not easy to realize that we are often responsible for our own stress. Nice overview of the various kinds of stress and the consequences if left unchecked ... I liked the tips and tricks to better manage your emotions. Great!
Patricia, Store Manager - Participant to "How to self-manage in this VUCA world"
Stéphanie is a professional by all accounts. She knows what she can do and what she wants: as such, she knows how to tune in perfectly with her customers' requests. She thinks along with them and searches for viable solutions. That is why we are quite happy to work with her.
Petra Sevinga, Senior Consultant Leadership - Schouten & Nelissen
In all honesty, I thought I was doing well ... But this training was a real "eye-opener"... Among others: questions to avoid, good practices, bias, my body language and especially how to formulate my questions to evaluate the competencies of the candidates … In short, I learned a lot … Good training, thank you.
Matthias, Manager - Participant to "Grow your interviewing skills"
Hi Stéphanie Thank you so much for a great well-structured and structure-building training programme, featuring a sound, content-rich theoretical framework illustrated with good examples! Thank you, too, for your open-minded approach, your empathy and your determination to offer us as many keys as possible.
Laurence, Coach & Trainer - Participant to "Negotiators are made, not born"
Stéphanie, you succeeded in identifying the issues and challenges facing our Academy. You have been able to produce tailor-made and bespoke training programmes based on a detailed analysis of our requirements. Thanks to your excellent trilingual skills, you were able to ensure continuity and consistency in the messages conveyed to the various groups trained in soft skills.
Diane Irakoze, Learning & Development Consultant - Securitas Academy
Stéphanie has a reputation for being strict, but she simply takes her outplacement coaching to heart, in times of personal turmoil and insecurity. She introduces ideas in a logical and phased manner, and she has a clear view of approach. She took me on a structured path of repositioning and made me reflect a lot about myself and my career goals.
Art De Maesschalk, Director Health & Beauty EMEA - Disney Consumer Products
Stéphanie provides very useful career tips and her HR experience clearly shows in all that she says. She allows room to discover step by step what you exactly need in each phase of the outplacement programme and then gives feedback in a correct and steering way. We also had follow-up conversations through Skype and it was insightful to realize that technology does indeed allow remote guidance.
Erik de Caster, Senior HR Consultant - Pyramid HR Solutions
During the Leadership journey she guided for our team, Stéphanie, perfectly bilingual, was able to convey the same content and message to all our Production Team Leaders, each in their own language. Based on what is happening in the workplace and thanks to her former HR background, she spontaneously provided HR with insights and possible improvement options.
Thomas Boone, HR Officer - Ter Beke
I worked with Stéphanie during her first months as a freelance trainer for Securitas Academy. Her professionalism, flexibility and positivism stood out. The content she created was of good quality and she could quickly adapt to the needs of our company and people. I liked working with her, which is why I recommend her when I see an opportunity.
Myrthe Rombauts, Learning & Development Consultant - Securitas Academy